Desi Utopic OK Type A Smart Lock (Euro Profile Cylinder)

Desi Utopic Ok Type A is a smart lock that is suitable for all the doors which have cylinder operated lock. You just need to cut your key and assemble Utopic smart lock on it. Utopic Ok Type A has emergency key override possibility (patent pending) with your existing cylinder. You do not need to change your existing cylinder with a double clutch one for emergency entrance possibility. There are various controller options for Utopic OK, you can operate with mobile phone, wireless fingerprint reader, wireless touch keypad and remote controller.
Don't have keypad on your door? No problem.
You can create one time e-keys over the app and share them with your visitors to unlock your door by using Utopic SmartLock app on their phones. Please check the Keypad and Smart Phone controllers below to see more details about user codes and e-keys.
Much more easier and faster to install than other smart locks. You just need to cut your key and insert it on your cylinder and then insert Utopic OK Type A on your key. Installation takes maximum 5 minutes. Simple steps explained below.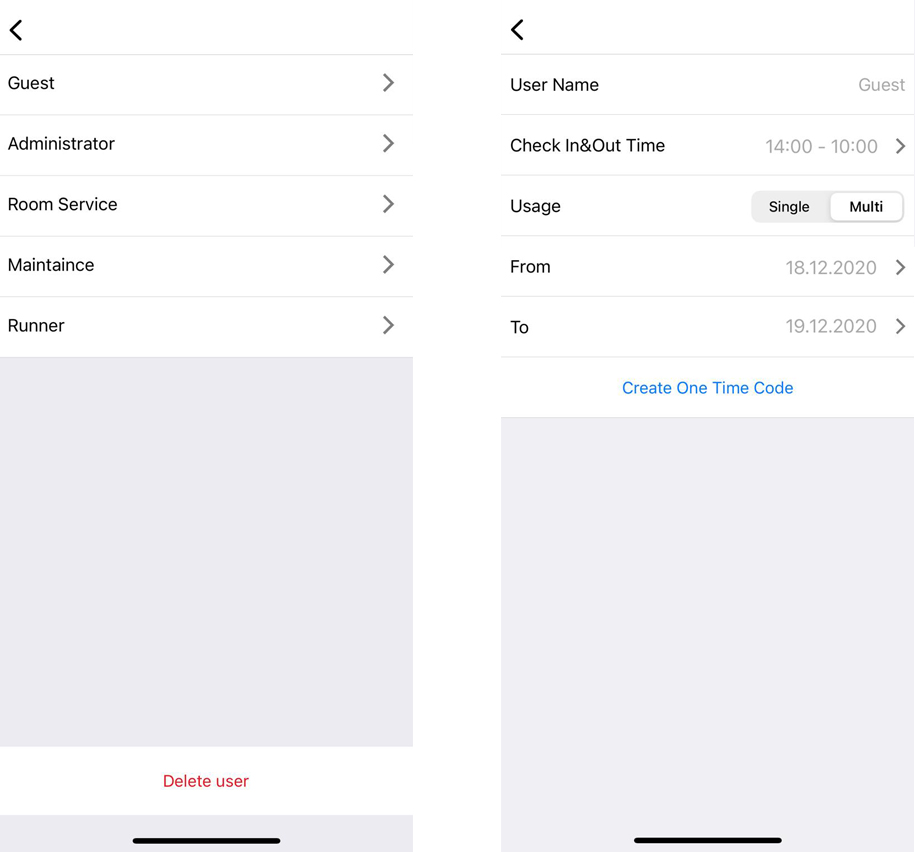 No Internet Needed For Creating User Codes or e-keys
Use Utopic SmartLock app to create scheduled user codes while you are not at home. Share them with your friends, Airbnb renters, handyman, gardener, etc. No internet or any kind of connection needed to create user codes.  Create one time user codes for single entrance at the defined date and time range.
*Keypad or fingerprint-keypad need
Minimalistic Design

Utopic OK Type A is designed to fit your door without needing to change your existing cylinder. Thanks to its patent pending unique design, after installing Utopic OK Type A, you will be still able to use your existing keys from outside. A cylinder with emergency function is not needed as Utopic OK Type A will behave as it is installed on a cylinder with emergency function.
Minimalistic design of Utopic OK Type A will make you feel as you have a classic knob installed on the door. It will never destroy the aesthetic appearance of your door. Dimensions: Diameter: 50 mm Length: 59 mm.
Rechargable Batteries For Long Battery Life
Rechargable lithium batteries gives you long battery life as 1,5 to 2,5 months per charge (depending on usage conditions). You can use these batteries for long years without need to change them so you will not need to buy new batteries frequently. Rechargable batteries can be charged by using the charger inside of the box. Low battery indicator will alert you when your battery gets low or you can check the status of the battery from Utopic SmartLock app. If you forget to charge the battery, you can unlock the door with the keys coming in the box.

Auto Lock
Enable auto lock and choose from selections of 15 seconds, 30 seconds, 45 seconds or 1 minute. You can choose to lock as one turn or full turns. Utopic OK Type A will automatically lock your door when selected time passes after unlocking your door. Set intervals for disabling auto lock in specified days and time ranges.
Color Options
Utopic OK Type A has 4 different color options.
White, Satin Painting, Inox and Black. If you need different colors, please contact with us.

Smart Phone
Use your mobile phone at the range of Bluetooth to lock or unlock your door
Add up to 38 different mobile phones or controllers
Create one time codes remotely without internet connection as Ekeys and share them with anyone to unlock your door by Utopic SmartLock App installed on their phones
Create one time or scheduled codes over the app remotely without any internet connection required (keypad required to use user codes)
Fast and stable connection
Change all settings of the lock
Track logs of usage
High secure Bluetooth communication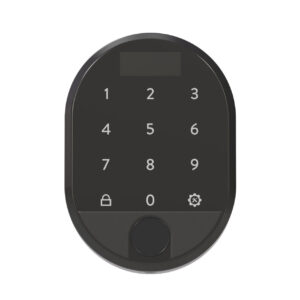 Fingerprint Reader
Create one time or scheduled codes over the app at anywhere without any internet connection required and use them at the fingerprint-keypad. Also you can add 100 different fingerprint
508 dpi capacitive sensor
Led graphic display and touch buttons
High secure wireless communication
Dimensions: 63 mm x 80 mm x 15 mm
Material: Plated or painted zamak, semi-transparent PC
Power: 2 X Alkaline Battery
Working Frequency: 434 MHz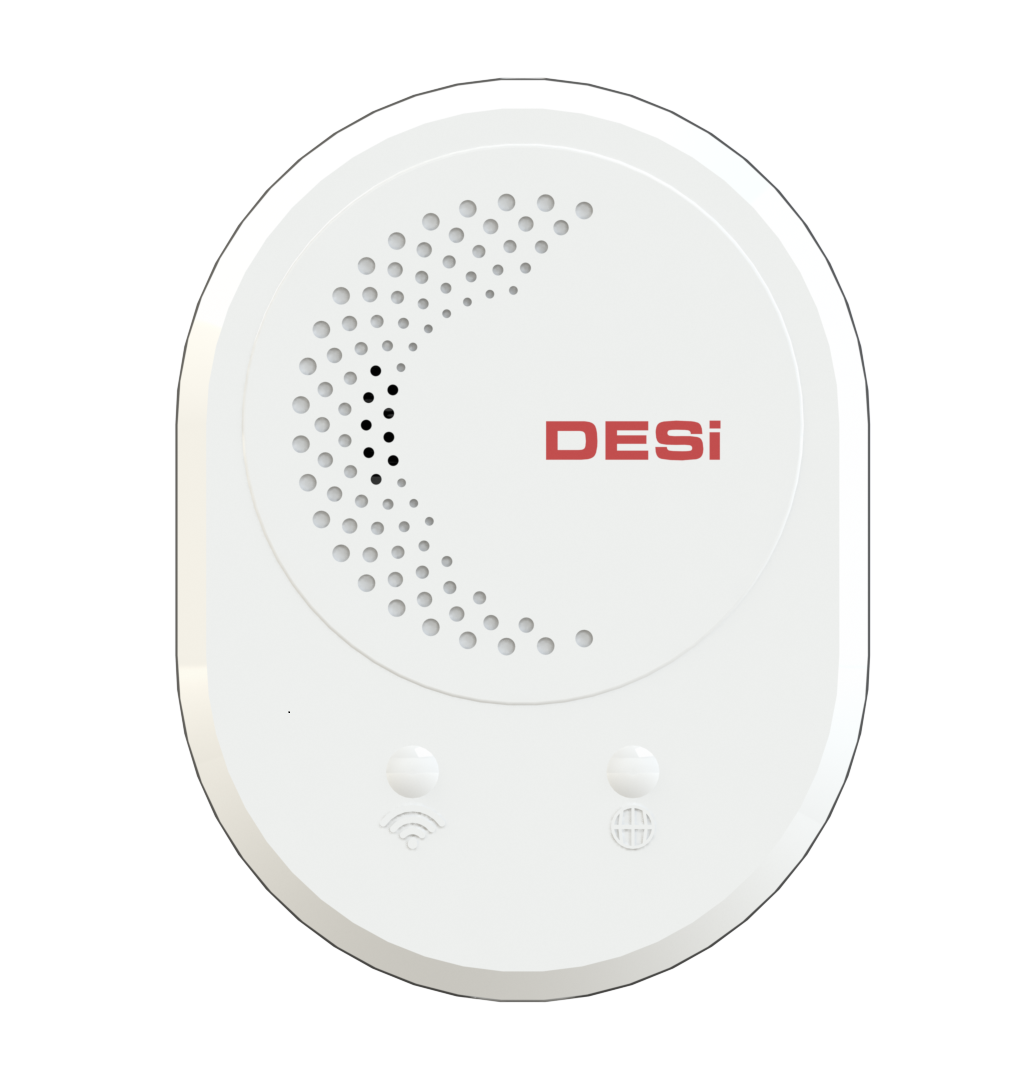 Smart Hub Bridge
Control your door from anywhere over the internet
One Smart Hub bridge can control 4 different Utopics
You can see the battery status of your Utopic smart locks (ND-AD type devices)
You can check status of Utopic smart lock (ND-AD type devices)
Lock/unlock your Utopic smart lock
Add 2 different master users (master users can add an unlimited number of users)
WiFi and 434 MHz
5V power supply and cable included
Wireless Keypad
Create one time or scheduled codes over the app at anywhere without any internet connection required and use them at the keypad
Illuminated touch sensitive buttons
Advanced activation display
5 digit password
High secure wireless communication
Long battery life
Dimensions: 63 mm x 84 mm x 16,5 mm
Material: ABS, semi-transparent AB
Power: 2 X Alkaline Battery
Working Frequency: 434 MHz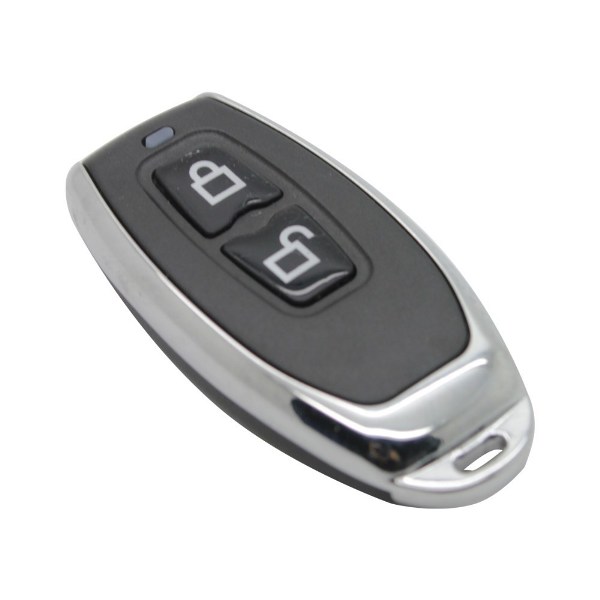 Remote Controller
Give recurring access with your remote controller to your gardener, dog walker, rent
Encrypted Rolling code and Led activation display
Advanced display for master RC
Long battery life
Material: ABS
Power: 2032 Lithium Battery
Working Frequency: 434 MHz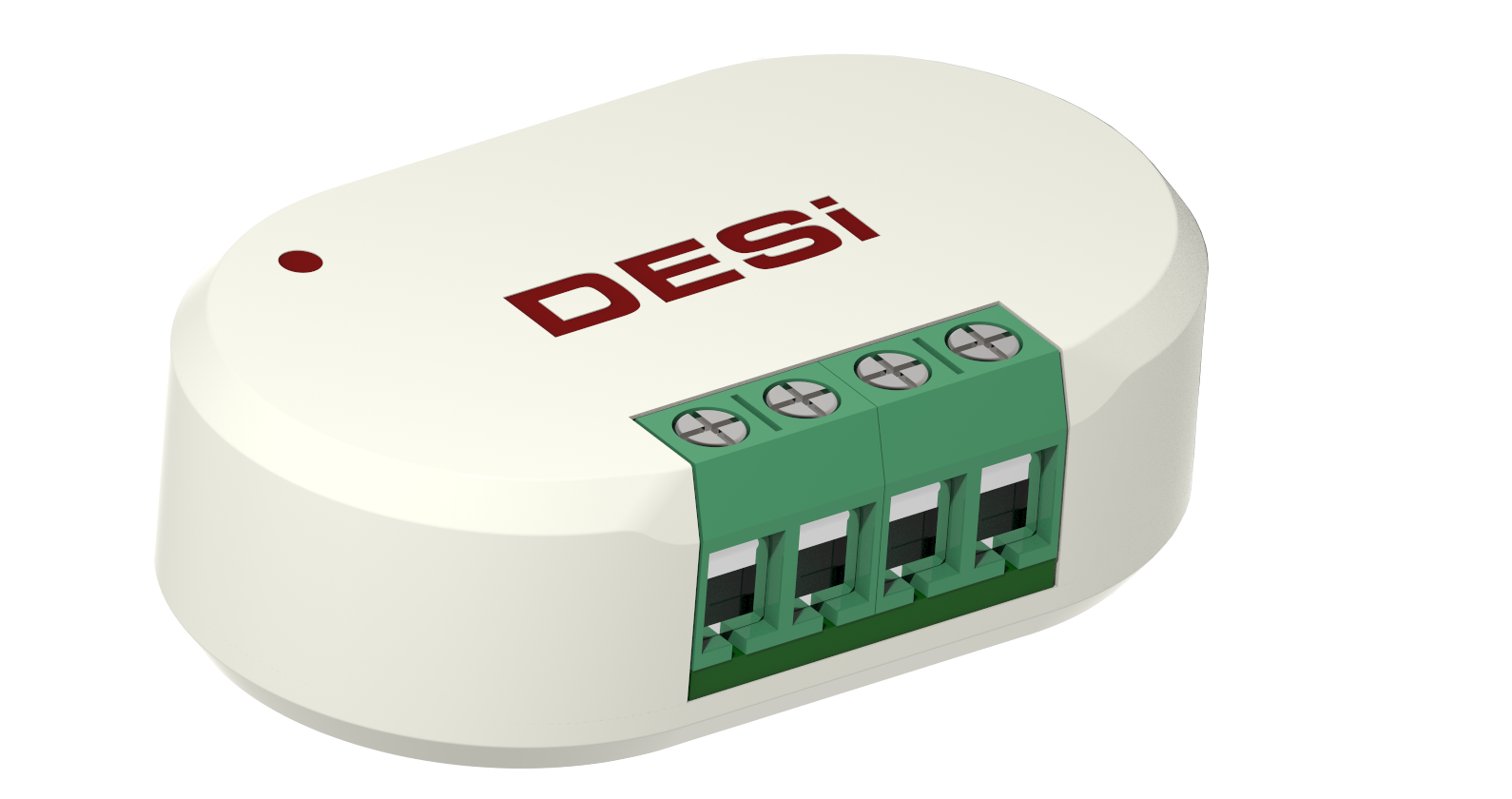 Home Automation Interface
Lets home automation systems to control Utopic without any wire
Compatible with all home automation controllers with relay output
High secure wireless communication
Material: ABS, Working Frequency: 434 MHz